The innovative ClayPac® ClayOns® technology offers a new dimension in hair care treatment followed by an at home shampoo & moisturizer system.
All products are specially designed with color to correct unwanted hair tones and prevent hair color from fading without peroxide or ammonia.  Now for the first time, you can control the condition and shine of the hair while maintaining hair color tones.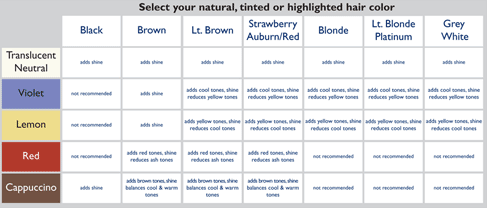 Salon Treatments
The first of its kind, ClayPac® is the only patented treatment in the salon industry. It was designed for use in salons to repair and revitalize hair that has been damaged by the environment or by chemical processing.
We recommended that clients receive the ClayPac® ClayOns® Salon Treatment before or after all chemical services. The application counteracts any problems created by chemical processing or environmental wear and tear. It will reconstruct, correct unwanted tones and guarantee healthy, shiny hair.
Shampoo
ClayPac® ClayOns® Shampoos with color enhancers were designed exclusively to control hair color fading without using heavy stains or dyes, unlike other color enhancing shampoos. These shampoos refresh the hair color with each application.
Moisturizers
ClayPac® ClayOns® Moisturizers with color enhancers were designed to maintain the condition of the hair at home between salon appointments. Designed to be used on a daily basis without build-up, ClayPac® ClayOns® Moisturizers will detangle, maintain brightness, tone and control fading.